In response to rapid globalization of markets, increased numbers of distribution channels, demand for ever-higher levels of service, and competitors' abilities to move quickly, the information system has become the cornerstone supporting the entire business strategy within the space of just a few years.  It is consequently vital that businesses can rely on an ERP application that ensures standardized master data and protects the integrity of management processes. Implementing ERP is no trivial matter, and neither should be it viewed as a necessary evil. It will structure the company around its business models and bring users together by becoming a substantial part of the corporation's culture. Its quality, completeness and flexibility will also determine to what extent it can be a factor differentiating the business from its competition. Too often, however, ERP systems are selected on the basis of marketing (demonstrations that are a triumph of style over substance) and costs (under-estimated budgets, routine running costs downplayed) favoring quantitative aspects over qualitative. Any comparison of ERP systems must take the strategic issues of the business into account. Today more than ever, failure is not an option. To help you compare and make the right choice, in this post we offer a summary of best practice for selecting your ERP, based on numerous customer success stories.
Selection criteria for valid ERP benchmarking: the compromise between long-term vision and short-term requirements
Experts estimate that a business uses an ERP system for an average of 8 to 10 years. It is therefore a long-term investment to be taken seriously. That said, the process of selecting an ERP generally favors a close fit with the current requirements expressed, whether in terms of functionalities or technological possibilities. The team tasked with ERP benchmarking should instead ensure a better balance is maintained between short-term requirements, and compatibility with the business' assumptions about its longer term development. For a successful ERP benchmarking exercise, it is therefore essential to pay most attention to objective and relevant selection criteria:
The fit between the business functions provided by the ERP system and the specific needs of your industry.
The longevity of the software publisher and its ability to provide a clear roadmap of the system's future path that matches where you want to go.
The system's multinational compatibility in terms of covering other countries, legislation, languages, etc.
A large number of customer references of relevance to you in ensuring availability of skills and resources on the market.
A standard technological foundation with an established track record, yet offering some flexibility of adaptation.
When these criteria are taken as the basis, just two ERP solutions emerge as genuine contenders meeting them in full, i.e. Microsoft and SAP.
In comparing Microsoft and SAP, firstly dispel your preconceptions
A benchmarking exercise between the Microsoft and SAP ERP systems might appear straightforward at first sight, but it has to be acknowledged there are more preconceptions at play than genuine differences. When we produced our first benchmarking report between Microsoft Dynamics AX and SAP Business All in One five years ago, even back then we had to battle against many myths and much has changed again in recent years.

SAP user interfaces used to be viewed as either "too light" or "too difficult" but this myth no longer reflects reality at all. The recent SAP S/4HANA ERP version has delivered a rich and fully responsive user interface that adapts flawlessly to the device being used, whether a desktop, tablet, smartphone, etc. It also offers a wide range of pop-up KPIs to help users take the best decisions. S/4HANA has also lain to rest the perception of SAP as a "cumbersome" ERP system requiring an "army of consultants" since the solution can now be implemented inside a few months in companies with fewer than 100 employees.

As regards Microsoft, meanwhile, it was said their ERP lacked functionality and was quickly turning into a bespoke development nightmare… The Microsoft Dynamics 365 ERP has changed the situation radically by providing major functional and regulatory enhancements as standard, with the option to supplement them with vertical business solutions from an integrator. This makes it possible to implement ERP projects very quickly, but still based on a standard version fully adapted to a given industry.
Microsoft Dynamics 365 and SAP S/4HANA – two ERP systems increasingly difficult to compare
Comparing Microsoft and SAP ERP systems is not as straightforward as it might seem. The two solutions are increasingly converging in terms of functionalities, user-oriented design, ease of use, cloud architecture, and so on. When attending a presentation, it can be difficult to get a clear picture of each system's real scope and actual capabilities…
TVH Microsoft D365 and SAP S/4HANA ERP systems benchmarking report
Beyond functional or technological aspects, selecting the "best" ERP solution between Microsoft and SAP also depends on the company's strategy and culture. It is crucial to take the broader context into account to properly compare ERP systems. As experts in integrating Microsoft and SAP ERP, we can conduct a detailed benchmarking of both solutions for you, built around four fundamental aspects:
Take into account the business now and in future, by trying to anticipate what future developments are likely to be, so as not to find your development hampered by limitations imposed by your ERP system.
Make the project team the core comparison unit: the success of any implementation depends on the people as much as it does on the system, and involving the project team at the earliest possible stage is a key success factor for what follows.
Evaluate how flexible your business is: Microsoft and SAP are implemented differently, and the philosophies underlying their day-to-day usage also diverge.
Identify the risk areas at an early stage to anticipate potential hurdles.
An original yet tried-and-tested methodology for comparing the two systems
Benchmarking the two ERP systems takes from 1 to 3 months, and involves a Microsoft expert and an SAP expert to help business managers properly test the waters with each system and thus see tangible results more quickly. The four-step methodology serves to stay focused on the objective of finding the best ERP system for your business: you can check that all the success factors are in place and ensure that the system meets your needs before signing contracts and buying licenses.
It is crucial to involve key stakeholders to ensure the benchmarking exercise is worthwhile
The key to a successful ERP benchmarking exercise is the full involvement of business departments. Early identification of both reservations and the success factors, in order to properly anticipate the degree of change management needed to implement the new ERP, is vital. An approach that includes full involvement from business departments improves your chances of choosing the best solution. The ideal is to organize workshops to examine key processes, and the related KPIs and possible areas for improvement. This process can also make use of the documents modeling business expertise to produce an ERP specification of the highest possible quality.
Our latest recommendation for your ERP benchmarking
Proper understanding of the ERP benchmarking process therefore requires that all of these criteria be taken into account. But beyond this, the fact is that benchmarking is ultimately the first stage in implementing the new ERP system and, as such, it is important to understand that the responsibility of senior management is essential for project success. They need to be involved from the start of the selection process to:
Check that the project team tasked with the decision is using the right selection criteria; Confirm that the project is managed based on strategic not functional objectives;
Motivate staff to maintain maximum involvement throughout the project…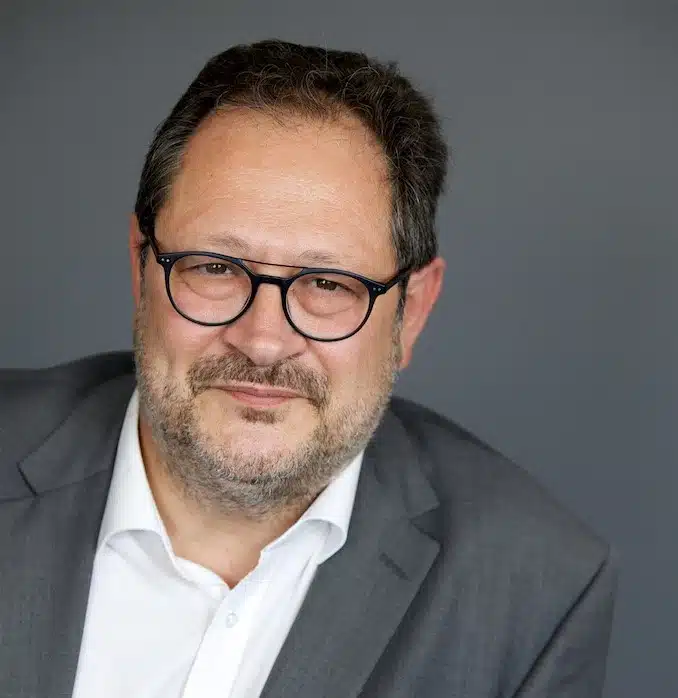 The TVH Consulting Group
TVH Consulting brings together more than 170 Microsoft, SAP ERP and BI solutions experts, committed to 100% project success.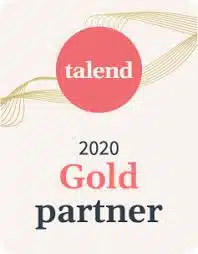 These contents may interest you:
Pour en savoir plus sur les contenus et outil de Business Intelligence, visitez le site  :

Apprenez, maîtrisez et développez vos compétences en rejoignant notre communauté d'experts BI… En savoir plus
Contact us
22, rue Guynemer – B.P. 112
78 601 Maisons-Laffitte Cedex
+33 (0)1 34 93 17 27
+33 (0)1 34 93 49 49
infos@tvhconsulting.com