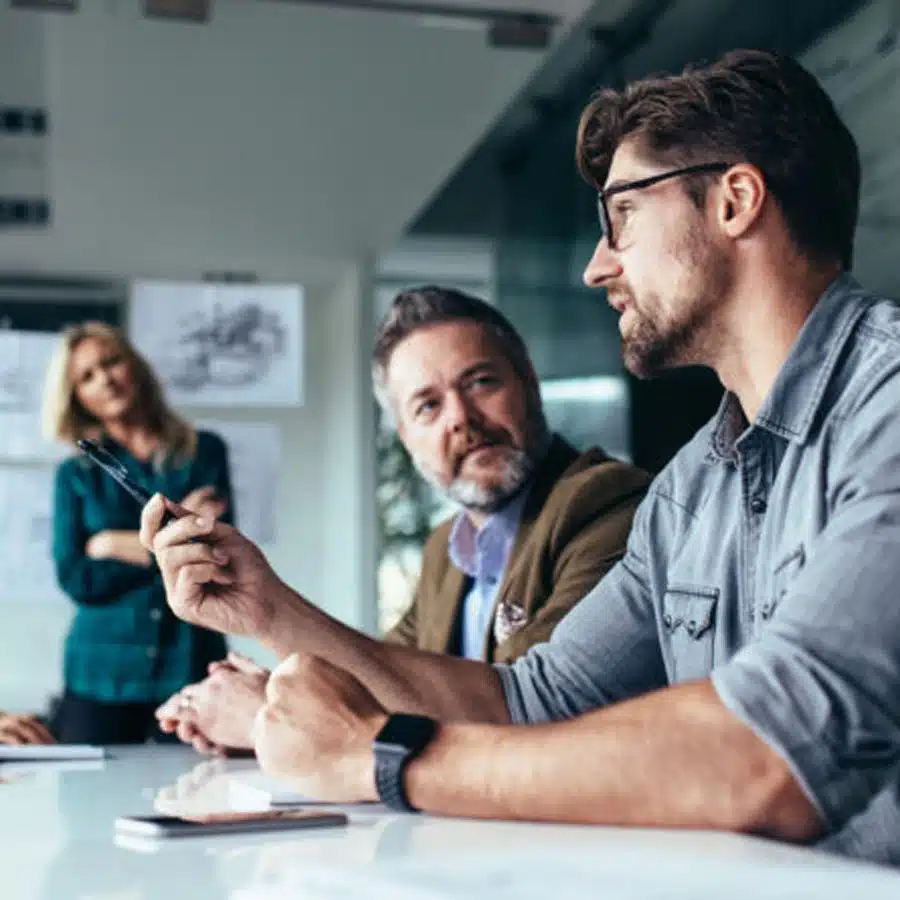 TVH Consulting
, your Microsoft and SAP ERP/BI solutions partner
–
Our commitment:
to make your Microsoft
and SAP ERP/BI project
a success
With an employee share ownership scheme and a keen wish to remain independent, TVH Consulting employs more than 170 consultants holding the highest levels of certification for Microsoft and SAP products, fully committed to making a success of every Enterprise Resource Planning (ERP) and Business Intelligence (BI) project we undertake with our customers.
Our experts' knowledge of integration projects and understanding of the challenges facing businesses across a range of industries enables us to offer ERP and BI solutions fully meeting your requirements.
Our 360° approach
Comprehensive ERP and BI
support and guidance
We firmly believe that ERP is now more than ever the keystone of all businesses' information systems and strategies. To support and guide our customers in making their digital transformation a success, we prefer to use a 360° approach, with ERP forming the core with our business management solutions ADAX Suite for Microsoft Dynamics 365 and Cadexpress for SAP S/4HANA.
Our role as a software publisher means we can also open the door to technological innovation for customers, through trailblazing business apps and comprehensive expertise in Business Intelligence solutions to improve the management of your business activities.
Business Intelligence solutions
Improve your information system's reporting and
decision-support capacity
Our expertise in new Business Intelligence solutions enables us to meet all your requirements:
Microsoft Power BI
SAP Analytics Cloud
SAP Business Objects
Your industry ?
Choose an ERP software that completely
meets all of the challenges in your industry
Testimonials
Discover some of our customer
success stories and best practices.
[the_grid name="Grille EN Michon Florette Fabre"]
Microsoft Dynamics 365 and SAP S/4HANA – a comparison of the two ERP market leader
Comparing Microsoft and SAP ERP systems is not as straightforward as it might seem. Solutions are
increasingly converging in terms of functionalities, user – oriented design, ease of use, cloud architecture, and so on. To help you make sense of their relative strengths, limitations and direction of travel, download our comparison…
Microsoft Dynamics 365 and SAP S/4HANA – a comparison of the two ERP market leader
Comparing Microsoft and SAP ERP systems is not as straightforward as it might seem. Solutions are
increasingly converging in terms of functionalities, user – oriented design, ease of use, cloud architecture, and so on. To help you make sense of their relative strengths, limitations and direction of travel, download our comparison…
Blog
Latest news and blog posts
[the_grid name="Grille article home"]