You no doubt have a long-running relationship with your Microsoft Dynamics AX ERP system. Whether you used V3 in 2002, or more recent versions with AX 2009 or AX 2012, you have almost certainly done a great deal of development on which you have capitalized, and your users are very familiar with the functions and how the system looks and feels…But with the arrival of cloud services and the release of the new version of Microsoft Dynamics 365, the migration question becomes more pressing, so what do you gain and what do you lose…?
From Navision Axapta to Microsoft Dynamics 365 ERP…
Much road has been traveled since Microsoft bought the Danish publisher Navision Software in 2002. At the time, Navision was selling two ERP solutions, Axapta and Navision, which were to become Microsoft Dynamics AX and Microsoft Dynamics NAV respectively. While Dynamics NAV gained a reputation for its flexibility and abundance of functions, Microsoft Dynamics AX has always been seen as a more powerful solution and better suited to the customization needs of mid-sized and large corporations. Dynamics AX was considerably enhanced from a functional point of view with its 2012 version. By moving its ERP and CRM systems into the cloud in 2017, Microsoft achieved no mean feat by converging its business applications and its technology platform. Microsoft Dynamics 365 consequently replaced Microsoft AX and a "Business Central" version was offered to NAV customers. This shift was all part of Microsoft's strategy. The good news is that it is entirely possible to leap forward 10 years and migrate directly from AX 2009 to D365, and miss out AX 2012 completely.
Support for Dynamics AX 2009 and Dynamics AX 2012 is ending imminently
Whether you are running Dynamics AX 2009 or Dynamics AX 2012, the number one factor to take into consideration is the approaching end date for Microsoft support. In fact, the end date for standard support has already passed for all versions except Dynamics AX 2012 R3 and the end date for extended support for the AX 2009 SP1 and AX 2012 R2 versions is scheduled for the end of 2021. After this deadline, it will no longer be possible to take out a support agreement and receive fixes and upgrades. Keeping an AX environment running by signing custom support and maintenance contracts operated by third party partners might extend your use of AX for a while, but it cannot replace support from the publisher itself for security upgrades, and the risks posed to the information system will start to accumulate. With all these changes and the imminent end of Microsoft AX support, it is therefore important to start planning now for migration to Dynamics 365 whether you opt for the cloud or the on-premises version through a "Local Business Data" alternative operated, for example, by TVH Consulting.
Why migrate from AX 2009 or AX 2012 to Dynamics 365?
Besides the impending end of support from Microsoft, upgrading your AX ERP system to the new Microsoft Dynamics 365 ERP provides the ideal environment for a successful digital transformation thanks to the many benefits the Microsoft Power Platform offers:
The convergence of ERP, CRM and BI business applications with the new technological possibilities offered by the cloud, IoT and machine learning, to say nothing of the collaborative working options.
Functional upgrades twice a year, while keeping a full web user interface.
Data visualization and business intelligence tools, in particular by means of Power BI (reports, KPIs, dashboards, etc.).
The possibility of creating "Power Apps" used to enhance ERP in certain process areas with add-ons to the standard functionalities.
A fully secure Microsoft Azure cloud, certified as GDPR-compliant, which can be used to host your data whenever GDPR compliance is needed.
Ensuring a successful migration from Dynamics AX to D365
A migration from Microsoft Dynamics AX, whether the 2009 or 2012 version, to Microsoft Dynamics 365 must above all be viewed as a new, separate project. It must therefore include stages such as data take-on, new system configuration, and user support through the change. It is not a simple like-for-like technical migration. To benefit from all the opportunities offered by the new version, we recommend you make firm plans for the following three steps before migrating:
Assess the financial impact of the cloud version including in terms of storage costs, which can easily skyrocket when using public cloud services…
Count the true number of current users to benefit from the possibilities of converting existing licenses in the most cost-effective way.
Produce a gap analysis: migrating to Dynamics 365 entails abandoning any specific custom development that might have been built for Dynamics AX, although new standard functionalities might be able to do the same job.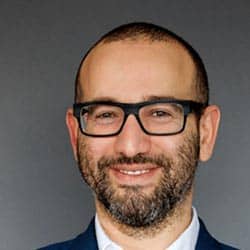 Microsoft Pre-Sales Manager
The TVH Consulting Group
TVH Consulting brings together more than 170 Microsoft, SAP ERP and BI solutions experts, committed to 100% project success.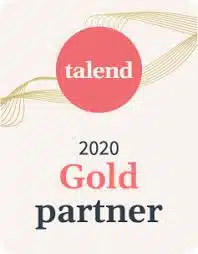 These contents may interest you:
Pour en savoir plus sur les contenus et outil de Business Intelligence, visitez le site  :

Apprenez, maîtrisez et développez vos compétences en rejoignant notre communauté d'experts BI… En savoir plus
Contact us
22, rue Guynemer – B.P. 112
78 601 Maisons-Laffitte Cedex
+33 (0)1 34 93 17 27
+33 (0)1 34 93 49 49
infos@tvhconsulting.com