Post initially published on September 28, 2018, then updated on January 31, 2020
Agri-food is an important sector in every economy. In the US, for example, it contributed 5.2% to GDP and employed 22.2 million in full- and part-time jobs in 2019 (source: US Department of Agriculture). While the industry shows a vast range in sizes of business and areas of work, they do all have one point in common – agri-food has to cope with stringent requirements plus very strong pressure from producers and distributors as well as from consumers, to say nothing of the competitive pressure. They sometimes find themselves between a rock and a hard place, and are often working under constraints, but they are always obliged to respond quickly in looking for differentiation to sustain their development.
Under such circumstances, IT systems in general and agri-food ERP in particular will play an essential role in meeting these challenges in order to achieve profitability, output, SLA and many other objectives. These are just some of the factors looked at in this post to help you make the right choice.
What are the main challenges for the agri-food industry?
Safety standards, sustainable development, rapid changes in consumer habits, new legislation, new regulatory constraints, volatility of raw material prices, commercial pressure from supermarkets, international competition, etc. The challenges facing agri-food businesses  are many and varied, but the key point is their range of impact: they affect the entire value chain from product design and ingredient procurement to manufacture and retail distribution.
This value chain must obviously be able to guarantee food safety for billions of consumers every day, and therefore the greatest possible real-time traceability. This is the major reason why an agri-food ERP system is essential nowadays to manage all the routine activities of businesses in the industry. The constant strengthening of traceability requirements in fact has a serious operational impact on all business processes, requiring perpetual gains to be generated in productivity, safety and quality. In addition, all parties involved in the logistics chain (farmers, manufacturers, distributors, carriers, consumers, trade bodies, etc.) have already together built a number of initiatives based on blockchain technology given the contribution it can make to traceability, such as Walmart in the US, for example, and other supermarkets in Europe.
The selected ERP system's functional depth will therefore be fundamental in meeting all these operational control and automation challenges in three main areas:
Procurement: with chilled and fresh goods sometimes entailing very short use-by dates, optimized procurement and stocks coordinated with calculations of net requirements from production scheduling is crucial. An agri-food ERP system should provide total control over the purchase of goods and supplier relationships by automating purchase order management to reduce costs and secure supply chain lead times.
Production: always a core agri-food industry function, the sending of production orders is contingent on many factors, reinforcing the argument in favor of letting an open ERP system handle them. It is necessary to retrieve technical and manufacturing bills of materials (BOMs) from Product Lifecycle Management (PLM), and fine tune production quantities using sales forecasts from sales management to have total control over Manufacturing Resources Planning (MRP).  In addition, push production processes (e.g. make to stock, from raw materials such as vegetables) have to be combined with pull production process (e.g. packaging).
Distribution: a modern agri-food ERP system needs to go beyond mere monitoring of customer relationships, open orders and batches for delivery, pricing schedules and discounts embedded within discounts to calculate net prices, plus the logistics side, of course. Admittedly, the challenges for supermarket food suppliers are still about controlling margins (and therefore cost prices) but there is now also an element of marketing strategies (the producers' brands and/or supermarkets' own brands) and sales promotions to be orchestrated with distributors in order to remain competitive.
The sum of all these constraints is now adding to the size of the financial stakes for the agri-food industry since price volatility and financial pressure from distributors can quickly seriously jeopardize profitability levels and the long-term future of the business.
These financial stakes basically span the entire business, and require an agri-food ERP system incorporating accounting and financial management functions that are as rich and powerful as functions for other operational areas. Agri-food businesses cannot continue to operate by means of reconciliation between a separate accounting system and other systems indefinitely: the traceability of goods flows must always be linked to financial transactions if the right management data are to be available.
A business-wide ERP is therefore fundamental in the agri-food industry
To maximize productivity gains and secure long-term margins, agri-food businesses must ensure they maintain substantial visibility and control over financial aspects. The business-wide aspect is now takes priority, and different departments can no longer work separately on different software, basing their data interchanges on sharing Excel spreadsheets or text files that need to be imported.
Agri-food ERP systems must therefore be the sole, centralized store of data from a large number of other applications dovetailing together in the overall information system, including PLM (Product Lifecycle Management), PIM (Product Information Management), MES (Manufacturing Execution System), CRM (Customer Relationship Management), WMS (Warehouse Management System), and others.
Only a single ERP solution adapted to the agri-food industry, integrated between all operational areas and accounting/finance, can guarantee a single, centralized management of master data repositories together with the creation of common processes based on the industry's best practices. These factors guided Fleury Michon in its search for an agri-food ERP system:
"To restore consistency to the entire IS, make data more integrated, increase flexibility and converge towards technologies that are well-known in-house, ADAX proved to be the best fit. We firstly built a core model with TVH Consulting, then we deployed the Finance, Management control and Commercial management modules (95% of orders in EDI)."

Christophe Roux
Head of Research in ERP division, and Project Director for Fleury Michon IT
Read the full Fleury Michon success story
Can ERP help cope with the pressure from distributors and consumers?
This business-wide aspect of the agri-food ERP system should also make it possible to better withstand pressure from distributors and consumers by supporting innovation to develop business growth and by improving its management capability.
Support innovation and the search for differentiation
Innovating to conquer new markets or simply in response to new consumer trends is no longer the sole preserve of senior management or the R&D department. Successful innovation is above all a team effort; from market research into consumer requirements to the examination of distributor specifications, each department can bring its own ideas to the table. Thanks to the business-wide aspect mentioned previously and its ability to centralize data repositories, the agri-food ERP system will help to improve the collaborative dimension inherent to the innovation process between R&D, quality, production, marketing and sales teams. Manufacturers are in any case forced into it by the circumstances – who could have imagined that the Yuka app would impact their research strategies and product recipes, and lead to the exclusion of certain additives or the redesign of their packaging, in just a few years?
Improve management at every stage
This ability to organize and process more data cross-functionally will also have positive repercussions on real-time management of business activities. While the culture of the dashboard has been around for a long time in the agri-food industry, the challenge for the future, if the objective is taking better decisions in real time, is to boost the reliability and relevance of KPIs by converging operational and financial data, such as calculating margin based on actual costs, and service level and logistics metrics with a measure of the financial impacts when they change.
Every routine operational action has financial consequences that are not always quickly measured. Yet the fundamental question has now changed: should an agri-food industry business be managed solely on the basis of operational issues? Or should it get a head start by using performance indicators with its operational and financial departments fully integrated to help meet its objectives? Fortunately, groundbreaking decision-support solutions exist, such as Microsoft Power BI or SAP Analytics Cloud, which enable the very quick implementation of decision-support environments with predictive analysis functions to better analyze historical data and make projections about the future.
An agri-food ERP system must be able to support ambitions for growth
Faced with these challenges and at a time when new technological innovations are emerging every day, an information system needs to be able to support growth and development ambitions. Food manufacturers today are more interested in international trade, for both supplies and exports, and this was a decisive facture when Nigay was selecting its ERP software.
"It was impossible to ensure the future of the company by operating with ageing or even obsolete systems, fragmented databases and sub-optimal traceability. We felt that our decision-support tools were no longer suited to the company's growth either in France or internationally. Our objective was therefore to have systems that match our ambitions and those of our customers, the world's major agri-food firms. With this in mind, we chose the SAP ERP system, which met 95% of our specific requirements, and Cadexpert as our integrator partner because of its in-depth knowledge of the agri-food sector."

Henri Nigay
President and Technical Director
Read the full Nigay success story
Currently, Microsoft and SAP are the only solutions truly able to meet all these business challenges with a sufficient functional coverage in depth, with adherence to international accounting standards, plus the longevity of both publishers, in line with the ten years for which an ERP system is typically used in the agri-food industry.
Selecting an agri-food ERP system also means opting into the future of the industry
All agri-food businesses agree that digital transformation is a great opportunity to improve production performance, reduce energy consumption, offer new services to customers, and so on.
This is popularly referred to in the media as "Industry 4.0" or the fourth industrial revolution. Indeed, new technologies such as IoT (Internet of Things or smart objects) will make it possible to increase the number of data collection and processing devices in a factory or along distribution channels, to improve and simplify traceability management. Another example is innovation with artificial intelligence, the machine-learning algorithms of which will be able to analyze vast amounts of data in real time to predict possible errors or delays, in order to take the necessary pre-emptive measures. Lastly, blockchain technology, mentioned previously, could also become indispensable in ensuring full traceability from farm to fork.
These are just some of the innovations set to strengthen the collaborative aspect of business operations, and that will require a more open and mobile information system. Using a cloud-based agri-food ERP system will surely accelerate the integration of this technological revolution, but the security aspect for food manufacturers cannot be overlooked, and the need to have a business continuity plan using hybrid cloud architecture (blending cloud and local hosting).
The TVH Consulting Group
TVH Consulting brings together more than 170 Microsoft, SAP ERP and BI solutions experts, committed to 100% project success.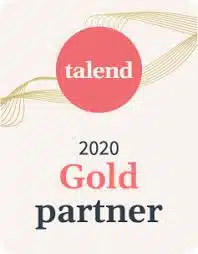 These contents may interest you:
Pour en savoir plus sur les contenus et outil de Business Intelligence, visitez le site  :

Apprenez, maîtrisez et développez vos compétences en rejoignant notre communauté d'experts BI… En savoir plus
Contact us
22, rue Guynemer – B.P. 112
78 601 Maisons-Laffitte Cedex
+33 (0)1 34 93 17 27
+33 (0)1 34 93 49 49
infos@tvhconsulting.com