ERP is still definitely one of the leading strategic assets helping business growth. It is therefore essential for major corporations that are already operating in a number of locations worldwide, or for mid-sized businesses looking for growth drivers, to consider rolling out their ERP system internationally…
To make a success of an ERP project of such size, it is vital to define an "ERP Core Model" aimed at harmonizing and replicating master data, processes and functional rules across all subsidiaries. Whether to standardize how the firm operates worldwide, apply some additional controls, successfully complete acquisitions more quickly, or just to gain better visibility over the business' entire activities, the benefits of having one ERP system shared across all the subsidiaries in a group is beyond dispute. It is crucial.
Internationalized ERP Core Model: very different challenges for different businesses
Situations are often very complex, and different from one multinational group to another. An international ERP roll-out is not to be undertaken lightly. There are a number of issues to consider:
Assess the significance and contribution made by different subsidiaries to the income statement: the strategy might not be the same depending on their size and the cash flow generated. Do not overlook the character of local management and their history with the group if they are the result of an acquisition.
Whether or not to allow subsidiaries a degree of independence: international ERP must not become a straitjacket likely to hinder business development; subsidiaries must retain their agility with regard to routine operational requirements.
Ensuring the reliability of financial information provided to the parent can be complex depending on local legislation and the information system installed locally.
It is therefore important to properly consider the requirements of both the group and its subsidiaries to ensure the ERP system implemented meets them fully. Strategies will then vary depending on whether the group wants to impose a very strict framework, or is happy to leave some flexibility to add specific local rules to the ERP Core Model that could benefit a number of subsidiaries. In all cases, it is important to apply the key philosophy to follow in international business development – think globally, act locally.
Remember that not all ERP systems are compatible with international implementation
Next, practical functional questions will arise in terms of data sharing, interchanges within the group, inter-company transactions, internal disposals, local and consolidated reports and so on. The ERP Core Model should be defined so as to structure the international implementation and therefore take key functional requirements into account such as purchasing, production, quality, sales, logistics, traceability (this last one is essential for agri-food ERP systems).
International compatibility must not be overlooked. Is the ERP system available in the languages needed? Does it comply with international and domestic accounting standards and legislation, such as IAS/IFRS, Sarbanes Oxley, FASB in the US, and so on. It is crucial to base any ERP Core Model on a solution backed by an international software publisher able to handle localization aspects and future developments in most countries in the world. Such as Brazil, for example, where legislation can be very complicated…
Of the eight criteria to ensure you select the right ERP system, the international dimension is an aspect we have always prioritized. At this point, just two solutions are genuinely able to meet the needs of complex ERP projects running in large corporations with multiple sites in multiple countries governed by different legislation undertaking different operations, etc. These are Microsoft Dynamics 365 for Finance and Operations and SAP S/4HANA.
Key success factors for international ERP implementation
As previously mentioned, the challenges and levels of complexity are very different from one corporation to another and especially from one subsidiary to another. Attempting to impose complex processes within the ERP Core Model in small subsidiaries that do not have the same level of resources and would struggle to cope is a very risky proposition.
Ensure a distinction is made between the objectives for a globe-spanning group and those of a local firm
In seeking greater uniformity, a clear distinction must be made between what is vital for the group's financial reporting and what is not and, similarly, what is vital for a subsidiary's performance and what is not.
The 80/20 rule often applies in this area. Some subsidiaries might well have specific needs connected to their local business that have to be retained to maintain their productivity, efficiency and therefore ultimately cash flow generated for the group's benefit.
It is essential to make the different requirements converge, to strike a balance between functionalities needed to meet group requirements and possible adaptations or simplifications for local use. To achieve this, the ERP Core Model could include some flexibility to make it easier to include such local features without undermining the global settings necessary for smooth operation worldwide.
Adopt a project methodology to build the ERP Core Model and subsequently
A suitable project methodology has to be followed to first define an ERP Core Model and then successfully deploy it worldwide.  From the initial requirements analysis to implementation in subsidiaries, a project methodology makes it possible to involve the various stakeholders. It sets the roles and responsibilities of all involved and supports the change management process, which will obviously be decisive in delivering rapid and successful live implementations in new subsidiaries.
Our advice, based on our experience of international ERP implementations, is to supplement the initial specification with a long-term picture of how the ERP Core Model is expected to develop, to anticipate maintenance and upgrade arrangements.
Pierre Fabre's experience of an international ERP Core Model implementation
Management support, benefits of the solution, support for business teams, definition of a Core Model,… See how Stéphane Rocca Serra, Dynamics Program Director at Pierre Fabre Group, assesses the key success factors behind the implementation of Microsoft Dynamics 365 ERP across 44 subsidiaries worldwide.
Read Pierre Fabre's success story
ERP Core Model strategy in reality
The creation of the ERP Core Model has to start with integrating shared master data repositories. This includes managing how the data mapping will handle specific local features, accounting and tax-related in particular. It should then plan to standardize operational processes, including those relating to reporting financial data up the group hierarchy, from spending commitments to billing.
The group must retain overall control of the ERP Core Model to avoid any adaptations that are not essential, although local variance can be tolerated if it might be of benefit to other subsidiaries in the group. Certain specific local features will necessarily have to be included. For example one subsidiary might have its own warehouse whereas another uses a local provider with which it would need to interface data.
The benefit of the ERP Core Model will go far beyond its ability to reduce implementation lead times in subsidiaries. Best management practices should spread across all subsidiaries and data interchanges quickly become smooth, internally and externally alike. The group will consequently gain improved visibility, enabling it to better control and manage business operations at each subsidiary, which is a crucial success factor in terms of acquisitions, for example.
The success of an international ERP Core Model project is underpinned by the integrator partner and the Customer project team
Successfully deploying ERP internationally does not stop with building the ERP Core Model or the first instantiation of the first subsidiary. The need to adapt and evolve in order to secure long-term buy-in from subsidiaries must also be anticipated. This requires a project team to be set up within the group that will be part of the long-term project, able to make use of an ERP partner able to offer you support and guidance internationally and provide in-depth assistance across all aspects of the project. Project responsibility and governance will accordingly be split between the integrator and the group in-house project team as regards roll-out to the subsidiaries.
The ability to take charge of such international implementations is one of TVH Consulting's great strengths, as the Pierre Fabre example shows,  from integration, using one of TVH's local partners for accounting and legal aspects if necessary, to centralized 24/7 support and maintenance services.
The TVH Consulting Group
TVH Consulting brings together more than 170 Microsoft, SAP ERP and BI solutions experts, committed to 100% project success.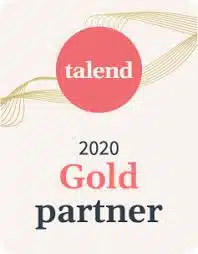 Contact us
22, rue Guynemer – B.P. 112
78 601 Maisons-Laffitte Cedex
+33 (0)1 34 93 17 27
+33 (0)1 34 93 49 49
infos@tvhconsulting.com