We are convinced: the new version of SAP S/4HANA ERP makes for a genuine revolution in the world of SAP and is definitely the first of a new generation of ERP solutions on the market. Even to the extent that we think people will talk about 'before' and 'after' SAP S/4HANA.
This new version of the ERP system combines two major innovations from the last few years at SAP, namely the in-memory HANA database and the new Fiori user experience. The premise is straightforward enough – keep control over complex business processes while working in complete synergy with the business' entire ecosystem, all in real time.
SAP S/4HANA: first and foremost, a technological game changer
To reinvent the way businesses work, SAP started by reinventing its technology platform from scratch. In so doing, SAP took a decision that was both bold and ambitious, but perhaps also inevitable when examined more closely.
The common factor seen in all recent technological innovations, such as the Internet of Things (IoT), machine learning and big data, is the need to be able to process vast, and perpetually increasing, amounts of data. In view of this unavoidable underlying trend, it was essential to be able to use the maximum possible amount of data in RAM to achieve better response times. SAP consequently redesigned its database to be "in-memory" and rewrote all its read/write algorithms to create its HANA platform.
The performance delivered by S/4HANA is therefore a significant improvement, offering users in-flight and real-time analysis possibilities, such as recalculation of cost prices, an analysis of customer request histories, processing of data from hundreds of connected objects in a production plant to circulate notices or warnings, etc.
Better analysis of transactional data from ERP systems has always been close to the heart of all businesses, to improve flexibility and speed up decision making, and this is exactly the breakthrough that SAP S/4HANA has achieved. It extends beyond the boundaries of the individual corporation, because the immediacy of analysis facilitates not only internal interaction, but also external dealings with partners, customers and suppliers.
Creating new working environments ready for the future
Such possibilities also required a redesign of the UX and the way employees interact with the ERP system. When seeking to reinvent working methods, a new generation of interface has to be provided, one that automatically adapts to the roles and tasks done by each individual so that they are better aligned with the business data and processes they use.
Mission accomplished – S/4HANA ERP includes the very latest version of the SAP Fiori user experience offering a simplified look-and-feel and increased productivity with more notifications and warnings to help the necessary actions be taken more quickly. From the home screen, users have access to data specific to their role, and they can navigate through audit trails to better understand the key actions to be carried out in the business processes they are involved in.
SAP looks set to place decision-support at the heart of its ERP solution
ERP systems had long delegated much of the reporting and data analysis to external decision-support applications. While the vital nature of such applications is not in question, they inevitably take more time, slow down response times, and sometimes give rise to a plethora of Excel spreadsheets leading to problems matching figures from one to another and therefore to errors in assessing business situations.
Anyone who has ever run an ERP project knows that analyzing significant volumes of data in live relational databases was a hazardous operation. This is the exact issue that SAP has resolved with this paradigm shift, promising an intelligent approach enabling businesses to finally exploit the full value of their ERP system.
But the S/4HANA revolution does not stop there…
Looking ahead to future S/4HANA developments, the new dimension into which SAP is heading can be seen, including SAP Leonardo, the latest developments for which, announced during the Sapphire 2018 event, were very promising:
Development of smart chatbots to improve customer service;
Addition of machine learning algorithms to facilitate automated data recognition and detection of irregularities;
Integration of blockchain technology to improve transparency, security and collaboration as regards product manufacture and logistics in industries such as agri-food, pharmaceuticals and chemicals.
These are just some of the possibilities that will affect business management applications and scenarios. It is therefore a matter of some urgency to assess the potential of these new technologies and to start planning for your SAP migration project with our experts…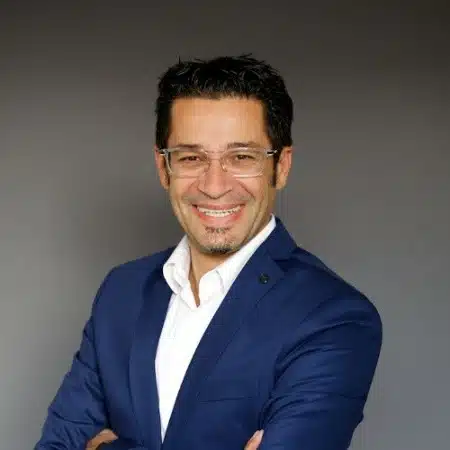 Presales & Innovation Manager
The TVH Consulting Group
TVH Consulting brings together more than 170 Microsoft, SAP ERP and BI solutions experts, committed to 100% project success.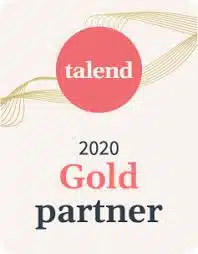 These contents may interest you:
Pour en savoir plus sur les contenus et outil de Business Intelligence, visitez le site  :

Apprenez, maîtrisez et développez vos compétences en rejoignant notre communauté d'experts BI… En savoir plus
Contact us
22, rue Guynemer – B.P. 112
78 601 Maisons-Laffitte Cedex
+33 (0)1 34 93 17 27
+33 (0)1 34 93 49 49
infos@tvhconsulting.com