TVH Consulting is a systems integrator, but also publishes the ADAX Suite solution, underpinned by Microsoft Dynamics 365 for Operations.
As part of our partnership with "Coop de France" magazine, Maxime Girardeau, Transformation Digital Lead at Microsoft France, agreed to exchange ideas with our agricultural cooperatives expert and Associate Director Nabil Cheurfa, to share their views on the impact of digital transformation on the agricultural cooperatives sector.
What technological resources is Microsoft putting in place to make "data" intelligent?
We are looking at exponential growth. In 5 years, the quantity of data generated worldwide has increased 7-fold. While 90% of that data was created in the last two years, 88% remains unused. With data a key battleground for all industries nowadays, Microsoft has embraced this fourth industrial revolution (also referred to as Industry 4.0) since 2010 and its launch of Microsoft Azure to support businesses' digital transformations.
This revolution has turned into a necessity, making data central to any organization's value chain. To make it more tangible, palpable and indeed smarter, Microsoft's development is focused on three mainstays that completely transform our core business from goods to services, namely mobility, the smart cloud, and the creation of a personal digital environment.
At this point, it therefore seems inevitable that existing business models will have to evolve, as they digitalize processes from a viewpoint of efficiency gains and cost reductions. To illustrate this in the world of farming, Microsoft supported a livestock breeder who wanted to understand how technology could help him with his problems around artificial insemination of heifers. Based on Microsoft's triangle of see, understand and act, plus its machine learning and artificial intelligence system, Cortana, the first objective was to collect data using sensors attached to the cows to monitor their daily movements and temperature. The second objective was to analyze the data to determine the optimum times for insemination and improve the predictability of the sex of the resulting calves. Lastly, the "act" stage consisted of cutting the advance notice to 12 hours for texting the farmer with the best time for insemination to take place. This digital revolution boosted their insemination success rate from 40% to 65% and also doubled the predictability of calves' sex. Businesses are therefore certainly affected by the boom in all things digital, meaning they need a great capacity for innovation and reassessment. Our partner ecosystem enables us to anticipate this future more effectively.
What role does ERP play in managing all these data?
We are not alarmed by digital transformation. We regularly offer support and guidance to senior management and IT departments in examining their architecture and the longevity of their information system, a key success factor in their transformation. As a digital services provider, we made the active choice to position ourselves in integrating market-leading ERP solutions, being the foundation of any IS for businesses truly seeking greater agility, performance, international expansion and a long-term future.
Underpinned by Microsoft technology, our agriculture specialist and functional teams, working in conjunction with our customers Acolyance and Cap Seine, have developed a vertical ERP solution to meet the needs of agricultural cooperatives, which is a rich and complex economic ecosystem (with members, employees, customers, suppliers, partners, etc.) called ADAX Coop. Agriculture has always been a trailblazer in adopting new technologies. We wanted to support the strong development of these technologies through the implementation of ERP solutions and thus facilitate the feedback of data from new technologies such as drones, sensors and smart objects.
This revolution has greatly disrupted the organization of agricultural cooperatives, which are trying to offer more services to their members to optimize the use of their land, reduce their environmental impacts and improve farmers' daily lives. ERP is therefore right at the crossroads where big data, the internet of things (IoT) and analysis meet. It offers complete interoperability between these new technologies, and in so doing enables highly advanced use of BI functionalities for reporting purposes. Return on investment is assured. Digital transformation is still in its infancy, but it is essential to "hitch up your wagon" and speed up your digitalization for the benefit of the members in your cooperative.
The TVH Consulting Group
TVH Consulting brings together more than 170 Microsoft, SAP ERP and BI solutions experts, committed to 100% project success.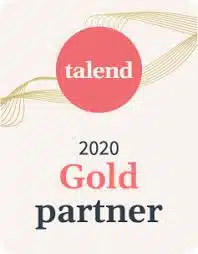 Contact us
22, rue Guynemer – B.P. 112
78 601 Maisons-Laffitte Cedex
+33 (0)1 34 93 17 27
+33 (0)1 34 93 49 49
infos@tvhconsulting.com