Recently, voices have been raised that sometimes directly challenge the ERP model. New technologies might very well have given ERP a new lease of life, because to fully meet the expectations of companies and employees, an ERP system must be smart, and fit as closely as possible with the needs of users, who are, after all, people.
ERP (Enterprise Resource Planning) has not always had a good press. Often synonymous with lengthy, painful and expensive implementations, and sometimes a heavy administrative burden, it is nevertheless the engine room of a corporate information system. So, given ERP is not going away any time soon, would it not be more productive to reinvent it?
In the meantime, there are some calling the very ERP model itself into question, arguing that a CRM system alone can replace it. More seriously, with the cloud, and technology such as artificial intelligence and bots, it could well be that ERP is (has been?) given a new lease of life. Because, to better meet the expectations of ever more agile businesses and ever more connected employees, what would be better than a smart ERP system able to integrate as closely as possible with the needs of users, who are, after all, people.
Future ERP systems: technological innovations to streamline IS management processes
New technologies are a real springboard for the development of ERP solutions, an area in which major software publishers are not shy of investing huge sums. These include artificial intelligence (AI). Much more than a mere fad and far from a mere concept with no grip on reality, AI will enable better management and optimized data centralization, to consolidate and develop all of ERP's capabilities.
Facial recognition is also a future technology that could make use of many applications easier. Apple has just has just started down this path by unveiling its new iPhone X featuring the major innovation of unlocking the phone via facial recognition.
In another field, cattle breeders can closely monitor the fertility cycle of their heifers for example, using the cloud and a connected receiver, in order to increase the chances of successful insemination and thus optimize livestock production. All this is connected to the ERP to centralize data and obtain an overview of the data collected from the animals.
In Germany, the famous Allianz Arena in Munich has installed predictive maintenance connected to its ERP system to detect potential failure points that could pose a hazard to spectators. Using sensors installed throughout the stadium, the data collected is centralized in ERP thereby giving on-site teams a full picture in real-time of the stadium's condition.
In all cases, data quality and the uses to which data are put are key in creating added value and improving processes in the IS. However, the related data and technologies are not yet accessible to all. Small and mid-sized businesses fear being left behind, having neither the budget nor the time to implement more efficient management solutions and streamline their business processes.
It is worth noting that at the smaller end of the scale, businesses tend to have more direct contact with end customers, and might justifiably feel that they don't need AI to drive their expansion. But what is the actual position? Is ERP really unable to meet these requirements and constraints in terms of time and money?
Enough with the preconceptions, ERP still has a fine future!
Regardless of their size, industry or the issues they face, businesses today are primarily looking to make workflow easier. Meaning more agility, greater flexibility including in terms of scale, improved user interfaces, and making it easier for people to work together. The ERP system of the future will have to be able to adapt to new working methods for employees, who are themselves seeking agility in internal processes.
At the end of September, a trade fair was held for business process management solutions, during which these new trends were discussed with topics such as "Will everyone be freelance in future?" and "Are permanent employment contracts doomed?" With employees whose mobility is exponential and whose expectations are constantly changing, the chances are high that the "smart", "new generation" ERP will become a crucial support system.
Currently, despite ultra-connected employees and the undeniable rise of new technologies, the trend will surely be back to basics, putting people back at the centre of the business. Technology cannot replace dealing directly with customers, staff and partners, and the bonds of trust that are then forged with them. The objective of future ERP systems therefore has to be the ability to replicate all these factors.
In 5, 10 or 15 years time, one of the changes to ERP could well entail the term itself, as the limitations of enterprise resource planning render it obsolete. The fat lady has not sung yet for these smart management platforms (a name that seems much more suitable). With the advent of the cloud and industry-specific versions of systems, is it also possible that names such as Amazon and Google might decide to join the ERP game? We will see the answer in a few years from now…
October 10, 2017 – Les Echos
The TVH Consulting Group
TVH Consulting brings together more than 170 Microsoft, SAP ERP and BI solutions experts, committed to 100% project success.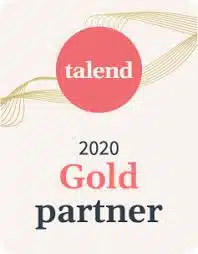 Contact us
22, rue Guynemer – B.P. 112
78 601 Maisons-Laffitte Cedex
+33 (0)1 34 93 17 27
+33 (0)1 34 93 49 49
infos@tvhconsulting.com