The software solutions market is currently making a massive shift towards the cloud-based model and it would be putting it mildly to say that Microsoft is determined to be at the forefront, as evidenced by the exponential development of the Cloud Azure platform. For businesses, the transition to the cloud is nevertheless a real challenge in terms of transforming the organization, which goes way beyond a simple move from a license-purchasing model to a service-subscription model. Its many impacts need to be properly anticipated…
This applies particularly to those using the Microsoft Dynamics AX ERP which is becoming Dynamics 365, who need to decide on the cloud versus on-premises question as part of their migration plan. Does the business need to shift to the cloud now, or can migration be gradual? Is it possible to run Microsoft Dynamics 365 on-premises, and if so what are the advantages and disadvantages?
Microsoft Dynamics 365: investment targeted towards the cloud
Microsoft's investment priority is, by a huge margin, the cloud version of Dynamics 365 ERP available on its Azure platform. The solution benefits directly from the latest technological advances, and increasingly some functionalities are available only in the cloud version:
Close integration with the other products in the Microsoft Dynamics 365 suite as well as simplified access to add-ons via AppSource;
Machine learning and AI algorithms are available only from the Microsoft Azure platform:
The possibilities offered by PowerBI in the cloud are clearly more sophisticated than the less advanced reporting functions found in the on-premises version;
Access to PowerApp for quick development of business management apps;
Repetitive tasks can be automated using Microsoft Flow;
The possibility of creating web portals directly and without buying additional licenses, etc.
In addition, the cloud includes many well-known native advantages. Alongside the major technological benefits of powerful hardware and high availability, it offers faster implementation, zero infrastructure maintenance, guaranteed scalability for a solution that is continuously updated, automatic backups, etc. However, all these advantages brought about by pooling resources on a cloud platform do require businesses to make certain concessions relative to their usual way of working when their ERP system was hosted on-premises…
Take a look at all the major trends in the development of the Microsoft Dynamics 365 ERP solution and compare it with its rival SAP S/4 HANA .
Should you move to the cloud right away?
Some businesses are reluctant to move towards a 100% cloud model and there are many reasons for this: they have made substantial investments in their in-house IT infrastructure, the still relatively recent purchase of Microsoft Dynamics AX licenses, the dependence on the internet which is not necessarily compatible with real-time performance requirements of systems such as WMS (Warehouse Management System), etc.
The transition to the SaaS subscription model generates the most questions, involving as it does major changes in charging for software (CAPEX / OPEX) and raising the question of the changes in costs over time. While it might appear more economical at first sight, the cost must nevertheless be assessed from a long-term perspective, matching the expected useful life of the ERP system. Another recurring question is that of data security, which is highly dependent on the industry concerned, and might be subject to regulation.
Lastly, using an ERP system in SaaS mode, made available on a public cloud, raises issues around control over the scalability of the solution. Admittedly, the automation of updates in the cloud version can make life easier, but it also imposes a certain pace on testing and implementing new versions to check that there are no potential functional regressions, especially affecting any custom developments that might have been made. When an ERP system is installed on-premises, the business retains control over the updates it wishes to apply and therefore over assigning business resources to the unit and acceptance testing phases, on the basis of any operational constraints.
All of these are legitimate questions, which is why it is still entirely possible to keep an on-premises approach to Microsoft Dynamics 365 ERP called "Local Business Data" with the solution either hosted locally by the business or on a private cloud managed along with its integrator partner.
The Dynamics 365 Local Business Data alternative with TVH: a premium cloud and FM hybrid
Opting for Local Business Data hosted on a private cloud with managed services strikes an acceptable balance for organizations wishing to make a smooth transition to Dynamics 365. Indeed, selecting this option gives you the opportunity to combine the benefits of certain Microsoft Dynamics 365 functionalities available in the cloud with the financial and technical advantages provided by locally managed infrastructure.
Cloud by TVH  is designed specifically to meet this need by incorporating many support services, from standard systems supervision to a comprehensive managed services package, and makes it possible to gain the benefit of the hybrid approach regardless of the hosting method chosen (local data center or a TVH data center).
One practical example of the advantages of Local Business Data over the SaaS version of Microsoft Dynamics 365 concerns the service level in the event of a "crash". In the SaaS version of Microsoft Dynamics 365, the recovery time objective (RTO), i.e. the maximum permitted length of service interruption, can range up to 10 hours, whereas the target is just one hour when a Local Business Data system is operated by TVH under a managed services contract.
Another interesting point relates to simulating the differences in costs between the SaaS version of Microsoft Dynamics 365 and running a Local Business Data set-up on local infrastructure using TVH facilities management services. Our experts have quantified a number of scenarios showing that the cost of the Local Business Data version could be up to 20% cheaper over ten years of use compared with the public cloud SaaS version.
When you use private cloud hosting as provided by TVH Consulting, we don't just treat you like any other customer, but offer a customized service adapted to your constraints and needs. Just contact our experts in ERP and cloud services to talk about your requirements and the version that best meets them.
The TVH Consulting Group
TVH Consulting brings together more than 170 Microsoft, SAP ERP and BI solutions experts, committed to 100% project success.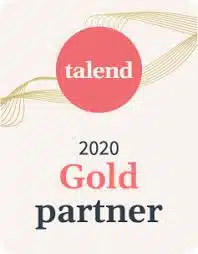 Contact us
22, rue Guynemer – B.P. 112
78 601 Maisons-Laffitte Cedex
+33 (0)1 34 93 17 27
+33 (0)1 34 93 49 49
infos@tvhconsulting.com