With the acceleration of multi-channel strategies, smart objects in production plants, and increased requirements in terms of traceability, the logistical challenges for the food-processing industry have changed considerably in recent years and now greater flexibility and responsiveness are very necessary. Flawless synchronization between the Warehouse Management System (WMS) and ERP has become crucial. This was the reason for Fleury Michon joining forces with TVH Consulting in a win-win partnership to design the ADAX Supply Chain solution, the first WMS built on the Microsoft Dynamics 365 platform. How did the project go, and what benefits in terms of logistics did Fleury Michon gain? See what the key stakeholders in this successful project have to say about it…
Fleury Michon: a family business on a mission to get everyone "eating better".
Established in 1905, Fleury Michon employs 3,900 people and works in three main areas of business: self-service chilled goods for supermarkets in France, an international division, and a food services division. Fleury Michon is one of the major agri-food suppliers for supermarket chains (85% under Fleury Michon brand names, 15% under the supermarkets' own brands). It sells more than a million consumer units every day in chilled ready-to-eat, non-dairy products including cooked meats, delicatessen dishes and seafood. Digital transformation occupies an important position in Fleury Michon's information systems development strategy, including aspects such as mobility, improved interoperability between systems, offering more real-time indicators to users, and so on. Convinced that using one set of master data is crucial to ensuring operational consistency, Fleury Michon implemented the Microsoft Dynamics AX2012 ERP system with TVH Consulting across its entire commercial management, billing and finance operations. This implementation made it possible for the group to modernize its information system, and provided better visibility over its business activities while delivering greater synergy between the various business units.
Logistics challenges left no choice but to replace the WMS in use
Fleury Michon's positioning in chilled goods means it works under tough logistics and traceability requirements. The Pouzauges logistics hub in western France is therefore a core element in the group's production sites and directly receives finished goods right off the production lines. It handles the processing of every order for France, holding two and half days of advance stocks spread across 8,000 pallet positions. It adds up to 85,000 tonnes of goods shipped per annum and 1 million packages per week loaded onto 50 trucks coming and going every day… Fleury Michon's logistics is therefore a just-in-time operation: orders are received in the morning for shipment during the day and delivery the following night through the next morning. Requirements in terms of productivity, from goods inwards deliveries from production facilities and quick warehousing, to order picking and preparation then loading the trucks, are therefore very high.
"Our real challenge is bulk up our three markets so as to make just one delivery to the buyer. This also presents problems in terms of responsiveness in all the operations within the platform, from goods inwards to picking and shipment."  Thierry Giraud, R&D Logistics Projects and Development, Fleury Michon
Aware that the challenges surrounding logistics are only going to get tougher in the coming years, Fleury Michon needed an effective WMS solution that would integrate fully with its agri-food ERP system. The long-running WMS system could no longer meet that requirement. The business needed to shift to a more modern, flexible and scalable solution. Fleury Michon was already using TMS (Transport Management System) functionalities developed by TVH Consulting within the vertical ADAX solution that enhances the features available under the Microsoft Dynamics ERP system. Our teams therefore naturally investigated this opportunity to jointly design the ADAX Supply Chain WMS solution built on the new Microsoft Dynamics 365 platform.
TVH Consulting's expertise in both IT and business is the keystone of its success
TVH Consulting aims to provide its customers with reliable and innovative ERP solutions, which is why we have an in-house R&D team spanning multiple skills, enabling us in particular to build vertical ADAX solutions to enhance Microsoft Dynamics ERP. Technical expertise and complete knowledge of business issues have always been the mainstays of TVH Consulting's strategy. A joint Fleury Michon and TVH Consulting team was quickly set up. It worked following an agile methodology to develop the WMS solution, ensuring it fully understood all the implications at grassroots and the end-to-end processes, beyond WMS flows alone.
"TVH's consultants offered real support, they understand the industry and know what a logistics platform is. We quickly understood each other in the analysis workshops, which makes life much easier and played an important role in the success of the WMS project."   David Renaux, IT Project Manager, Fleury Michon
Working on all of Microsoft's innovative areas, the R&D team plunged enthusiastically into this project to deliver the functionalities Fleury Michon needed within the standard WMS solution, which could then be reused by other firms…
"The WMS project was run jointly with Fleury Michon in a win-win partnership so that TVH Consulting could offer a standard WMS solution that fully met the requirements of agri-food producers but also those of any other industry."    Olivier Play, Head of R&D, TVH Consulting
Fleury Michon's benefits from this new WMS solution
In terms of fully meeting the challenges of the project, the ADAX Supply Chain WMS solution includes a wealth of functionalities and algorithms making it possible, for example, to manage the complexities of pallet preparation while meeting the requirements of the supermarkets taking the deliveries. It is also possible to incorporate advance processing of stock in order to avoid repacking at the time of shipment preparation. Many benefits have already been seen by this point, in terms of traceability, responsiveness and efficiency, and management has a better analytical picture of overall performance. Thanks to the highly satisfactory response times, operators can quickly undertake goods handling in the warehouse, palletization times are distinctly shorter, and pallets filled more efficiently. The time between receiving an order and loading trucks has been cut, and load factors optimized. With the ADAX Supply Chain WMS solution, Fleury Michon operators are working in a more proactive and less reactive way.
The TVH Consulting Group
TVH Consulting brings together more than 170 Microsoft, SAP ERP and BI solutions experts, committed to 100% project success.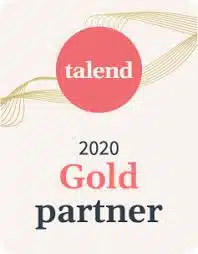 Contact us
22, rue Guynemer – B.P. 112
78 601 Maisons-Laffitte Cedex
+33 (0)1 34 93 17 27
+33 (0)1 34 93 49 49
infos@tvhconsulting.com